Extreme weather occurrences are becoming more common, and relying on your smartphone will be ineffective if it's offline or out of battery power. You'll need an emergency weather radio, which is an important tool in an any emergey.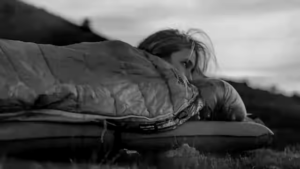 Whether you're a traveler hoping to keep up with storm coverage, or someone who lives in an area prone to severe weather, it's important to have reliable access to emergency information and updates. In this guide we will discuss what emergency radios are and how they work, as well as offer our recommendations for the best emergency radios on the market today.
What is an emergency weather radio?
The emergency weather radio is a small emergency tool that can help you stay safe during extreme weather. This emergency device runs on both AM/FM frequencies as well as National Oceanic and Atmospheric Association (NOAA) weather broadcasts (official website), so it's important to understand which option will be most helpful in your area, depending upon where you live or want to take your emergency radio with you when traveling.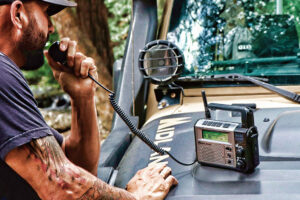 NOAA Weather Radio (NWR)
The National Weather Service (official website) is a network of radio stations that air continuous weather information directly from the nearest National Weather Service office. The National Weather Radio broadcasts alerts, watches, warnings, and emergency information 24 hours a day, 7 days a week.
You can find a list of each county's frequency which you must program your emergency weather radio to access if traveling or relocating to another area with different frequencies from where you grew up or currently live.
Difference between NOAA Weather Radio and Weather Radio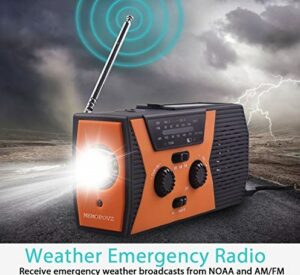 An emergency weather radio is not the same as a weather radio. While emergency weather radios are typically called "weather radios," they do not actually provide a forecast.
Emergency Weather Radios can become valuable safety tools in order to stay informed about severe weather that may affect your area, but it's important to understand what you're getting from this device before making an investment into one. If bad weather threatens where you live, these lifesaving devices can save your health and life!
The emergency weather radio does not include any special features or functions that would be of use during daylight hours or when there isn't bad weather occurring in your location. All-Hazards Radios on the other hand offer access to information regarding local emergencies such as road closures due to flooding, hazardous material spills, missing persons alerts, terrorist attacks etc.
Do all Weather Radios in the U.S. pick up the NWR signal?
No, emergency weather radios will not pick up the NWR signal in all US areas. Most emergency weather radios contain a list of NOAA frequencies for each county that you can program into your radio so you can stay informed about what is going on where you live and travel to other parts of the country where there may be different local emergency information broadcasted over one or more specific frequency(s).
Broadcast frequencies of Emergency Weather Radio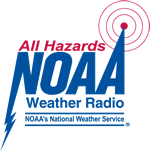 Weather radios broadcast on the AM/FM radio frequencies that you would normally tune into when listening to your local emergency weather information.
In areas where NOAA Weather Radio All Hazards broadcasts, it is typically only available over a much more limited range of FM stations. They generally use FM to transmit in a pre-allocated very high frequency (VHF) band. For listening, a radio scanner or a personal weather radio receiver is usually required, although during natural disasters or other emergency situations, they may be re-transmitted on terrestrial television stations, local public access cable TV channels, or public access television stations.
Weather radios broadcast on the VHF public service band at the seven frequencies of 162.400, 162.425, 162.450, 162.475, 162.500, and 162.525 or162.550 MHz.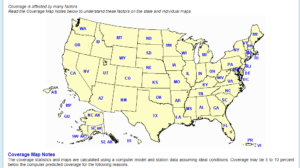 How to pick emergency weather radio?
If you are looking for emergency weather radio that is effective in most US areas, then it's important to look for one that has the ability to receive NOAA Weather Radio All Hazards broadcasts.
Your emergency weather radio should also include additional features such as a clock and an alarm function so you can use your emergency weather radio like any other standard AM/FM table top or portable radio with features beyond emergency alerts. You may need something more if frequent travel between different parts of the country contributes to your emergency preparedness plans.
What to look for in an emergency radio:
Look for a durable radio made by a well-known and trusted manufacturer that's been in the business for a while. Make sure it's sturdy, water-resistant, and has lots of charging options, as well as an emergency light and notifications. reliable, practical, and high-quality.
Consider a standalone AM/FM receiver as your emergency radio's main function is to be a power link to the outside world in an emergency. The AM is important: NOAA alerts are sent via AM radio, and while you may be able to use your radio to tune into local FM stations, if the disaster is severe, you may not be able to, and the longer range of AM radio will be required to get important information.
When shopping for emergency weather radios, look for the NOAA "NWR All Hazards" logos on products. The NWS says that if you are looking to buy an emergency radio only because it broadcasts National Weather Service alerts or warnings then make sure your purchase is worth your money and time by choosing a dependable brand with reliable customer service.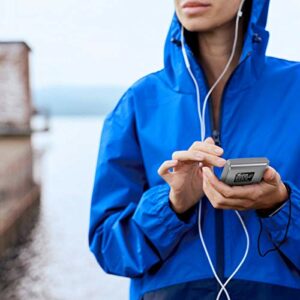 Purchase a radio with multiple power supplies: battery-operated radios are essential, of course, as long as you include extra batteries for them in your emergency kit. However, look for a radio that can also be powered by an external source, such as an AC adapter when the power is on and a hand-crank or other manual charger if the electricity goes out.
Consider emergency weather radio with additional features.
– Clock: an emergency weather radio is a great addition to your emergency kit, but some models have added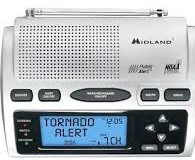 functionality as well. Some emergency radios come equipped with clocks and alarms so you can use them even during non-emergency situations . You may also want to look for the option of single or dual alarms, which can be very useful for people who get up at different times or share their emergency radio.
– Flashlight: an emergency weather radio with a flashlight is another must-have feature if you plan to use your emergency radio in the dark. Emergency radios that include flashlights are great for camping trips and power outages alike.
–LCD screen: for more visually to know the information.
5 best emergency weather radio products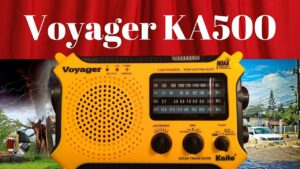 NOAA Weather Radio – Emergency NOAA/AM/FM Battery Operated Portable Radio with Best Reception and Longest Lasting Transistor
Midland ER210 Emergency Company Crank Weather AM/FM Radio
RunningSnail Solar Crank NOAA Weather Radio
Kaito Ka500 Voyager Emergency Radio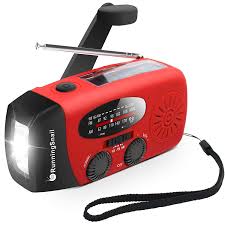 Midland ER 300 is a good example of the weather emergency radio receiver. It offers all of these features plus access to both NOAA Alerts and local emergency information broadcasted over one or more specific frequencies in each county where there may be different local emergency information broadcasted over one or more specific frequency(s). It also has a clock and alarm function as well as ports for USB charging devices such as cell phones.
Ensure your safety
As we've seen, there are many reasons to consider getting an emergency radio. Whether you're a traveler or live in a fire-prone area, it's important to have access to reliable information and updates during emergencies. You can simply to carry and store these compact and portable devices at your bag, pocket, emergency drawer, when just walking, jogging or camping outside. If you haven't already invested in one of the radios on our list, now is as good a time as any.
With so much uncertainty about what might happen next, having all the necessary tools prepared will go a long way towards ensuring your safety and peace of mind!