It was the old 1930s and 1940s Singing Cowboy movies (Gene Autry, Tex Ritter, Roy Rogers, Eddie Dean and the Sons of the Pioneers), popular on television in the 1950s, that led
Mike Gross
into Western Music and to start his Swingin' West radio broadcast on WSHU-FM, Fairfield, CT on Sunday, February 17, 1980.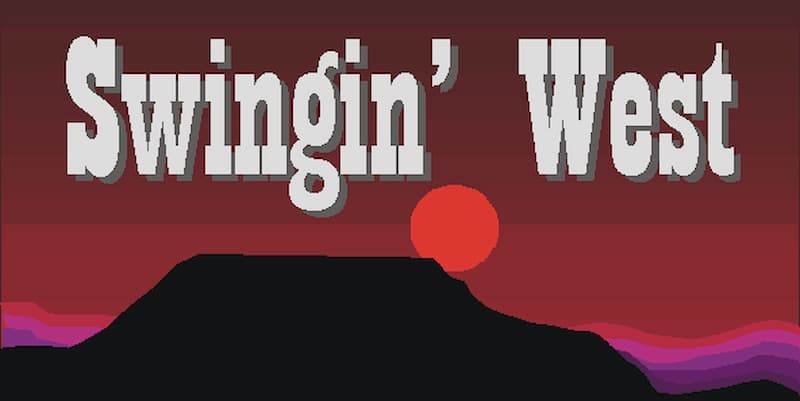 For many years, the program originated from and was recorded while broadcasting live over
WSHU
.
ADAT
was sent to
KTPR
in Ft. Dodge, Iowa, then daisy-chained to High Plains Public Radio, KANZ, and eventually on to KABL-6 in Canadian, Texas where it was used as a background behind local cable TV service in the Lone Star State. Toward the end of the last century, the show was moved to WVOF-FM, Fairfield, CT. In addition, Mike has been a guest on other
radio shows
and stations to do his "Swingin' West" show.
Swingin West Radio: The Sounds You'll Hear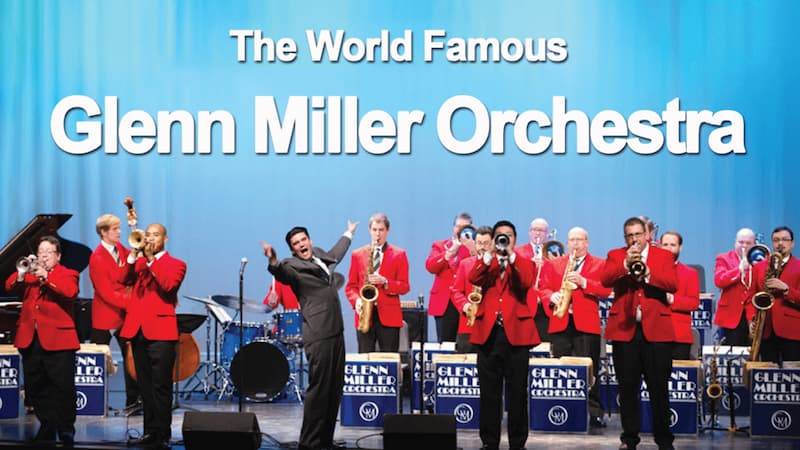 "Everything Western" is what Mike plays on his show. It can begin with sets that include Spade Cooley and Bob Wills (the Daddy of Western Swing) and move from there to the Western-style tunes of the Glenn Miller Orchestra or Frank Sinatra. The show places an emphasis on lots of fine contemporary Western Swing, showcasing that Western Swing is alive and well. Dave Alexander, Leon Rausch, Asleep At The Wheel, The Time Jumpers, and the River Road Boys are among many that are recording Western Swing today. Another generation of Wills can also be heard with Bob, Johnnie Lee, Luke, and Billy Jack's talented niece, Dayna Wills, and Johnnie Lee's son, John T. Wills. Of course, the show also includes the music of the great American West of both yesterday and today.
Swingin West Radio: What is Western Swing?

The program showcases Western Swing music, an American music form born in Texas and Oklahoma in the 1930s. It's an amalgamation of Scotch/Irish fiddle music, New Orleans jazz, and Black blues, and it evolved in the 1940s parallel to Big Band Swing. It uses fiddles, mandolins, guitars, and steel guitars, in lieu of or along with trumpets, reeds, and trombones. The words and vocals tend toward the light, happy side.
Over the years, there have been many different groups with varied and different styles playing what can be considered Western Swing music. In addition, many artists in other fields of music have recorded Western Swing songs and used Western Swing style musicians and sounds.
Swingin West Radio: Who is Western Swing?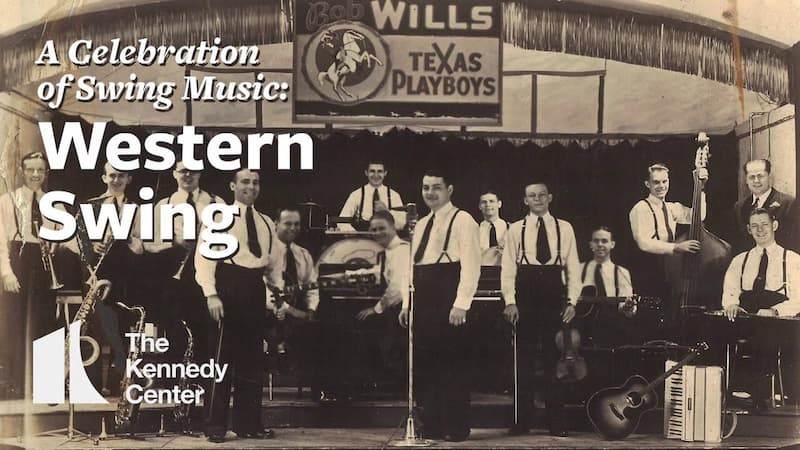 In the 1930s Bob Wills, Milton Brown, Bill Boyd, and other Texas and Oklahoma bands were the nuclei of the music. In the 1940s and the effects of World War II on the American population, Western Swing bands also began to become very popular in California. Some of these bands were the same Texas bands transplanting. Others were new groups with fresh sounds all theirs. One of these new bands belonged to Spade Cooley. Others also emanated from Cooley alumni such as Tex Williams and Smokey Rogers. The 1950s added the Honky Tonk element to many of the Western Swing bands such as that of Hank Thompson and His Brazos Valley Boys. However, because of both television and the popularity of Rock 'n Roll this music declined for almost two decades. The birth of contemporary groups such as Asleep At The Wheel and the emphasis on Western Swing by popular Country Music artists such as Merle Haggard and later George Strait led to today's renaissance.