Introducing the all-new Echo Dot, now with improved sound and a new design. This is hands down the most compact smart speaker you can buy. The Echo Dot (4th gen) is the newest addition to Amazon's family of Alexa-enabled devices. You cannot only access your favorite music, but control your compatible smart home devices, hear news updates, set alarms and timers – just ask!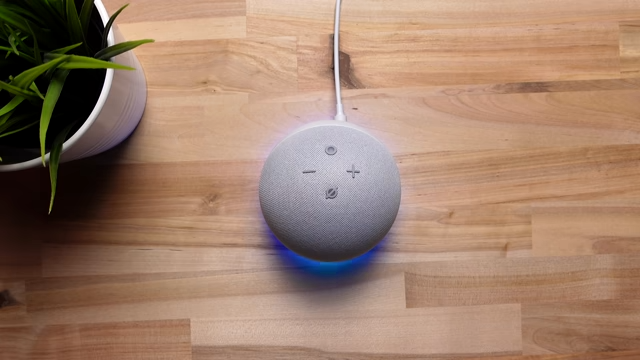 A New Generation Speaker
Featuring just 12 oz (341.3 g) of weight and 3.9" x 3.9" x 3.5" (100 x 100 x 89 mm) of size, the compact design delivers 360° omni-directional audio with crisp vocals and dynamic bass response.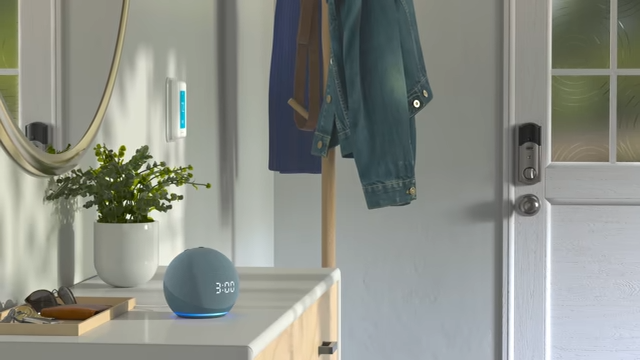 Dual-band Wi-Fi supports 802.11a/b/g/n/ac (2.4 and 5 GHz) networks. Bluetooth connectivity is supported by Advanced Audio Distribution Profile (A2DP) and Audio/Video Remote Control Profile (AVRCP). External improved speakers deliver room filling sound over Bluetooth or 3.5 mm stereo cable. The technology allows users to take control of various devices through Bluetooth Low Energy headphones. The device features audio 1.6" speaker. The 3.5 mm line out is used with external speakers (audio cable not included).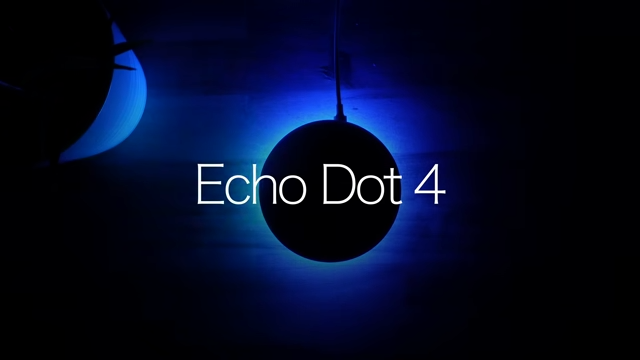 As far as the Echo Dot is not really waterproof, it isn't a shower speaker. However, this fantastic gadget may be used almost everywhere, including in your bathroom's drypoints.
All-new Echo Dot (4th Gen) is equipped with up/down the volume, microphone mute, and action buttons that peek out at the top of the speaker from the mesh, but he controls are now more closely grouped than they were on previous Dots. A white ring appears as you press the volume keys, and based on whether you turn the volume up or down, it either expands or shrinks in length. The device can also be placed in any orientation – horizontally, vertically, on its side – without affecting sound quality, or performes voice detection technology.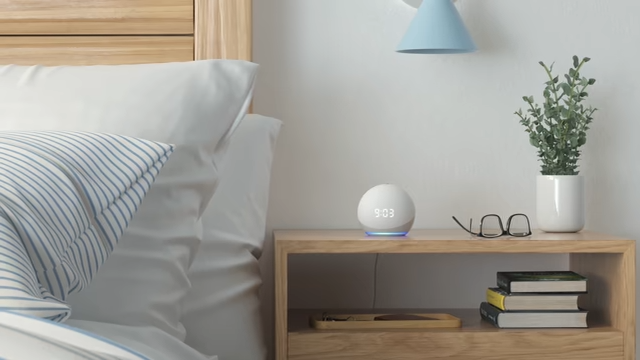 Your Virtual Assistant
With a slew of new features, including wake word technology, streaming indicators, the capacity to see and delete your voice recordings, and more.
Alexa is the Echo Dot's most exciting feature, and anyone who has used an Echo speaker before would be familiar with it. The Alexa app is compatible with Fire OS, Android, and iOS devices and also accessible via your web browser. Alexa looks like a chatty, smart, and always polite virtual assistant speaking English or Spanish. It can answer easily a wide range of questions and inquiries, from weather forecasts AccuWeather and traffic updates from Google Maps to setting timers and alarms and marking off your schedule and even telling jokes.
The all-new Echo Dot has a new speaker and an amazing audio quality including hands-free voice control for Amazon Music, Prime Music, Spotify Premium, Pandora, iHeartRadio,TuneIn Radio. It can hear you from across the room with far-field microphones that beam sound directly.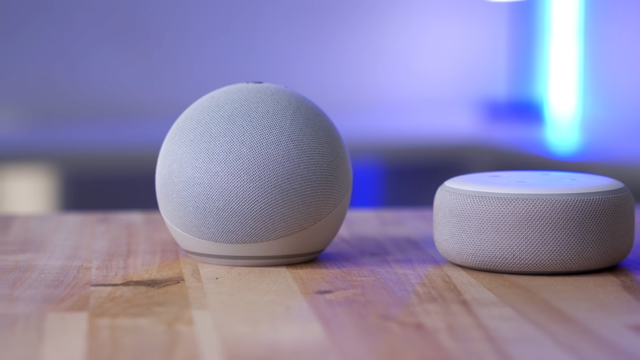 Best Smart Speaker
We're excited to see what this latest generation of Echo Dot has in store for us. It's got all the features you would expect, like Alexa and voice control, but it also has some new ones that are worth checking out. If you've been hesitant about purchasing an Amazon device because they don't offer a screen (or your phone does its job just fine), now is the time! It's perfect for entertaining guests or just chilling out to your favorite tunes with Dolby processing. Plus, there's onboard Alexa so if your internet goes out during a storm, she'll still be able to help you get things done inside and outside of your house.  Check price at Kohls.com, Homedepot.com, Staples.com, Amazon.com